Custom Contractor Signs
Advertising with Custom Signs
As a contractor, you are a specialist in your field! Plumbers, painters, roofers, lawn care specialists, electricians, and many other contractors are relied upon to keep the world working! At SignsOnTheCheap, our specialty is signs, and we're excited to help you create custom contractor signs to prompt your business!
Every business has a need for advertising, and as a contractor you have a unique opportunity to advertise as you work. While you're working on a project, let passers-by know who is doing the work! Hand out branded signs to your satisfied customers so they can endorse your work! Place signs in strategic areas to get your name out there! Here are some of the benefits of buying with SignsOnTheCheap:
Personalize Your Own Design!
No need for you to settle for a sign that doesn't match your branding or advertising goals! All our contractor signs are fully customizable, from color to text and clipart, our online design tool allows you to create a sign that is truly yours. Along with the tools available in our design tool, you can upload any images or logos that you would like to incorporate into your design! If you prefer to use one of our many templates, all you'll need to do is update the template with your information and you're ready to go. Throughout your design journey, feel free to give our Customer Love Team a call! We are happy to assist with any questions or guidance you may need while customizing your sign.
Weather Ready and Fade Resistant Signage
All our signs are printed with UV fade resistant inks, ensuring that your design stays fresh and bright throughout the life of the sign. Our corrugated plastic and aluminum signs will endure through typical seasonal weather wherever you may be, and have an expected lifespan of up to a year with outdoor use.
Single and Double Sided Options
Our signs can be printed either single-sided or double-sided. Single-sided signs provide an economical option for signs that will only be viewed from a single angle. Typically, we recommend our double-sided signs which allow for visibility from front and back. If placed perpendicular to a road, a double sided sign is visible to traffic in both directions! After completing your sign's design, you'll be able to select single or double sided on the options page! If you decide to print double sided signs, you have the option of having the front and back side the same, or you can create a completely different design for each side of your sign!
Get Your Signs Fast!
Upon checkout, you will be presented with a variety of shipping options. When available, we can guarantee shipping as soon as 2 business days after you order (Next Day Air shipping required)! As you complete your order, be sure to peruse available shipping options and choose one that best fits your timeline. We have everything from our standard ground shipping, all the way to Next Day Air for super fast turn times. We strive to print all our orders the business day after they are ordered, so we can get them in transit to you as soon as possible!
Displaying Contractor Signs
Display Options For Your Contractor Signs
Depending on the type of sign material you select, we have several display options.
Our corrugated plastic signs work well with both wire stakes and metal frames. Wire stakes provide an easy and temporary display solution, and the only assembly needed is sliding the wire stake into the corrugated plastic fluting. Metal frames can provide a more finished and upscale professional look for any sign with added durability when compared to a wire stake.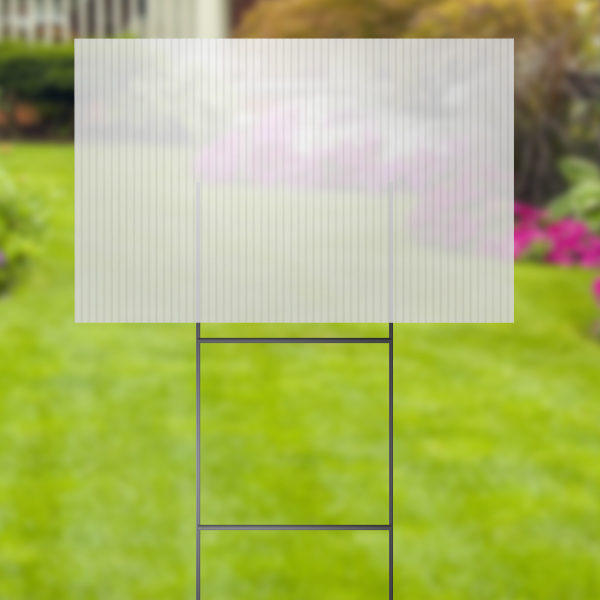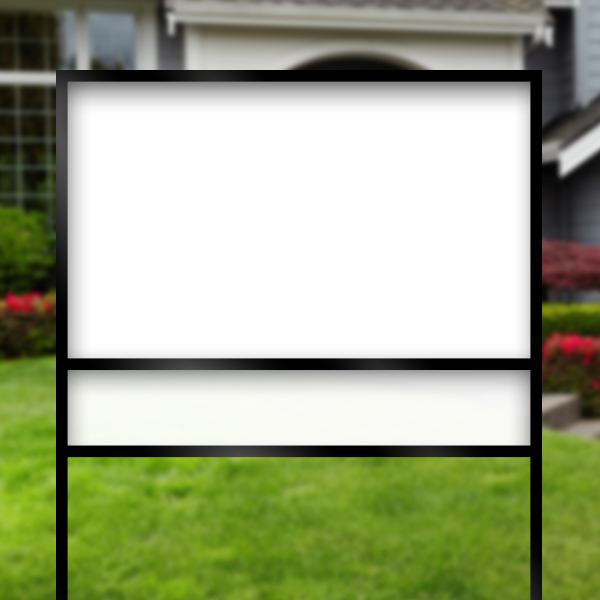 Aluminum signs can be displayed with either a metal frame or a sign post. Metal frames require no tools for assembly, and your sign can be easily slid into the display area! Posts require additional assembly, but provide an upscale option if you want to elevate your signage. Check out our posts in the Sign Holders section of our website.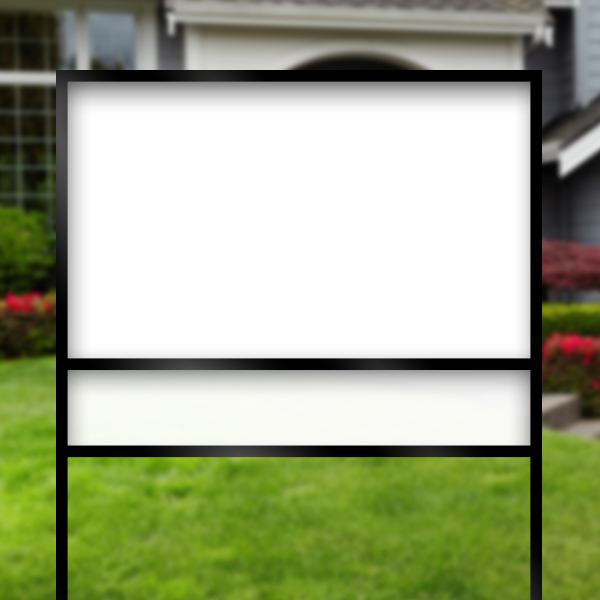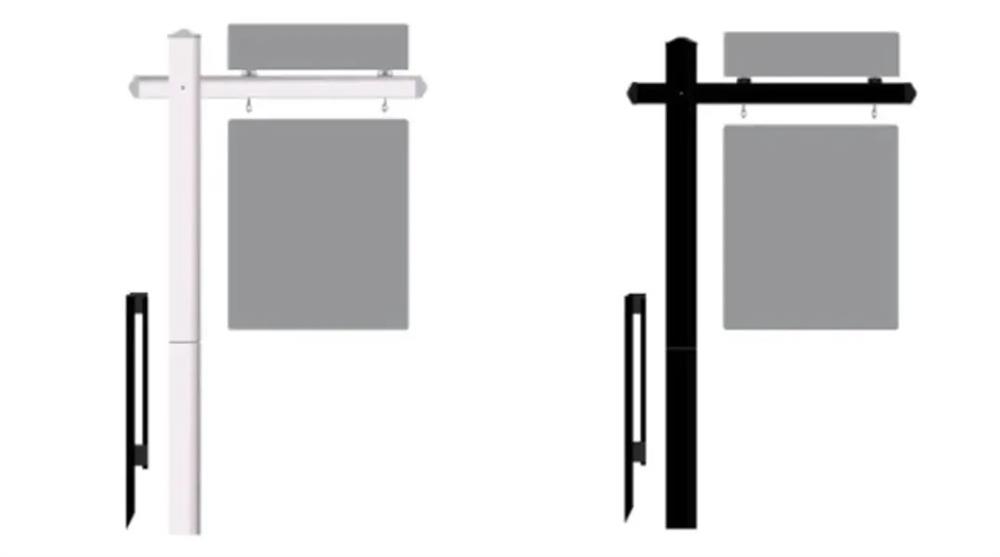 Taking Care Of Your Contractor Signs
Thankfully, our signs typically require little to no maintenance! However, being outside and exposed to the elements sometimes results in dust and grime on the surface of your sign. Wipe your sign as needed with a soft damp cloth to remove any debris! Avoid any scrubbing, pressurized water, or harsh chemicals that might damage your sign.
Contractor Sign Material Options
Corrugated Plastic
Our 4mm corrugated plastic signs are a great value and a popular choice for contractor signs. This lightweight material is outdoor-use ready, and has and is expected to last up to a year under typical conditions. These signs are printed with UV ink to help minimize fading caused by exposure to direct sunlight. When paired with our wire stakes, you'll have an economical and compact sign that is easy to transport and display.
Aluminum Signs
If you are looking for a durable and sturdy sign, our aluminum signs look professional and can be used for an extended amount of time. These signs slide easily into a metal frame for outdoor display. SignsOnTheCheap offers two thicknesses of aluminum: 0.040 aluminum and 0.063 aluminum. 0.04 aluminum is about the thickness of a dime, and our 0.063 aluminum is the sturdiest sigh material we offer. All aluminum signs have rounded corners, giving them a professional finished look while increasing safety while the signs are handled. Your aluminum signs will be printed with UV inks to extend their lifespan when displayed in direct sunlight.